Not everyone is prepared for the challenges that come with a DIY bathroom remodeling project. Undertaking such a task not only carries potential safety risks but can also result in a bathroom that appears cheap and deteriorates rapidly. Properly planning your remodel before diving in is crucial for a successful outcome.
Before you start removing tiles and selecting grout colors, it's essential to acquaint yourself with these DIY bathroom renovation tips. It's vital to grasp the time and expertise required to effectively execute a DIY bathroom remodel. Professionals who oversee on-site project management and installations typically undergo a rigorous five-year apprenticeship before gaining the ability to independently handle a bathroom remodeling project.
To feel confident in your decision to tackle a bathroom remodel on your own, you must be fully prepared to address the common challenges and oversights that homeowners often encounter when embarking on complex DIY projects. Creating a comprehensive bathroom remodeling checklist is a prudent step to ensure that you've covered all the necessary aspects before beginning any flooring removal or renovation work.
Common Oversights in DIY Bathroom Remodeling
Inadequate Waterproofing

Bathrooms are inherently wet environments, with toilets, showers, sinks, and bathtubs posing potential areas where DIY remodeling can go awry. Failing to properly waterproof your bathroom can result in structural damage, devaluation of your newly renovated space, mold and mildew growth, increased utility bills, and a heightened risk of termite infestations.

Achieving effective waterproofing in a bathroom can be challenging for those without a background in remodeling. The waterproofing membrane must be compatible with the substrate and adhesive used, and curing times can vary from product to product, increasing the risk of errors.

Insufficient subject matter expertise and improper substrate preparation can lead to tile failures and costly water damage repairs. If you're uncertain about your ability to handle bathroom waterproofing, it's advisable to consult a bathroom remodeling professional.

Lack of Fixture Layout Planning

Before embarking on a DIY bathroom remodel, it's crucial to consider whether to replace your existing tub, shower, toilet, and sink. Regardless of whether you choose to reline your current fixtures or opt for complete replacement, it's a substantial undertaking for a DIY project.

Regardless of your bathroom's size, getting the layout right is essential. Evaluate whether there's a more suitable fixture arrangement than your current one as you plan your DIY bathroom remodeling project.

If you decide to relocate existing fixtures, ensure accurate measurements are taken to provide adequate space for routine activities and allow doors to open and close without obstruction. These minor details are significant in bathroom remodeling planning.

Unrealistic Timeline Expectations

Individuals embarking on a DIY bathroom renovation should consider the extent of their remodel carefully. To prevent delays, ensure all necessary materials are in stock and in the correct quantities before starting the demolition of your bathroom.

While many may perceive a bathroom remodeling project as one of the easiest rooms to tackle in a house, it also presents significant opportunities for unexpected issues to arise. A comprehensive bathroom reconfiguration can take between 20 and 30 working days, while a simpler pull-and-replace job may require up to five days.

Unforeseen Asbestos Concerns

Encountering asbestos or other hazardous materials during a home renovation, especially in homes constructed before 1984, is not uncommon. Asbestos is often found in bathroom walls, under flooring, and in ceilings. During bathroom remodeling planning, be vigilant for signs of mold, such as black spots on walls or in grout.

It's essential to anticipate the presence of mold before removing tiles or breaking through drywall. When undertaking a DIY bathroom renovation, it's crucial to wear a mask for safety. Asbestos inhalation can be extremely dangerous, so if you come across it during your renovation, it's advisable to immediately seek the services of a licensed expert for its safe removal.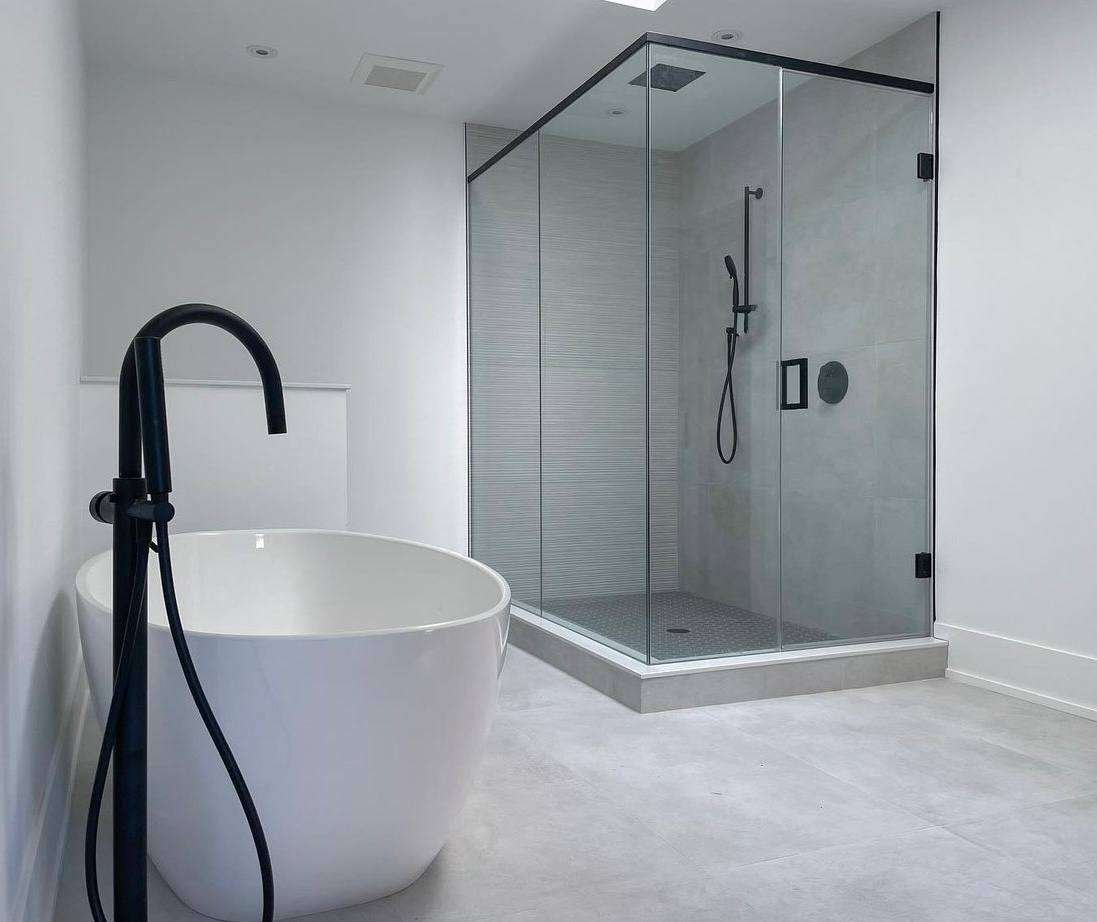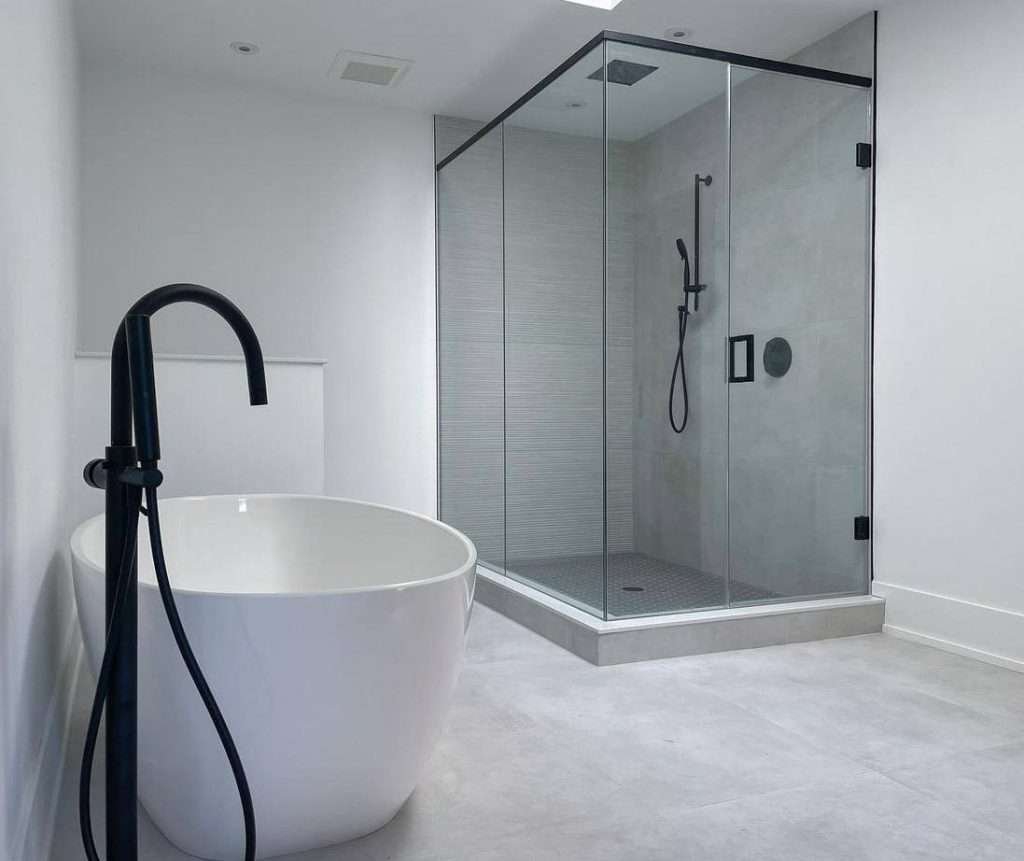 Facing Challenges with Bathroom Remodeling Planning? Seek Professional Assistance.
Not everyone possesses handyman skills. Some individuals may believe they do, while others recognize their limitations, and many may have the knowledge but prefer not to tinker with plumbing or electrical systems. Depending on the nature of the remodel, substantial cost savings can be achieved if you're equipped to handle the work. However, numerous homeowners embark on bathroom remodeling projects that surpass their capabilities.
Before diving into a project that might be beyond your skill level, consider these factors. If you lack the time, tools, or expertise required for a DIY bathroom remodel, don't hesitate to reach out to the experts at DreamHouseTile. With a dedicated focus on bathrooms, our primary commitment is to be the top choice for bathroom remodeling, ensuring your project is in capable hands.