Dream House Tile - tile installation services in Moore Park Ontario
Best price and quality guaranteed. Free estimate and design consultation.
Call us today - +1 (647) 864-6715
Are you looking for a professional tile installation service that will not only do a great job but also help make your home look gorgeous? Dream House Tile is here to help! Our company offers professional and affordable tile installation in Moore Park Ontario Canada. Whether you're trying to renovate a small fixer-upper or decorate a large mansion, you can rely on us to get the job done. Our team of experienced tile specialists is ready to bring all your home renovation projects to life, all you need to do is give us a call.
Services offered by Dream House Tile in Moore Park
Our company offers a wide range of services, including:
Tile installation services for residential and commercial customers
Washroom tile installation and renovation
Kitchen backsplash tile installation
Fireplace and feature wall tiling
Floor and wall tile setting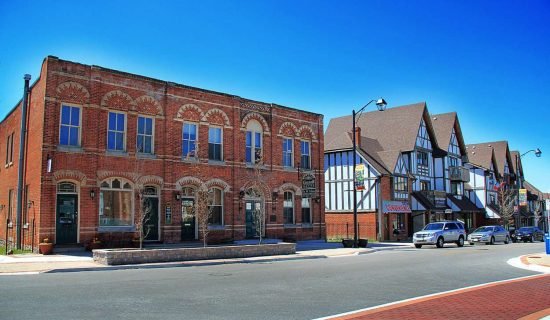 Newest tile installation in Moore Park
Tile installation services
Toronto and GTA
Best price and quality guaranteed
Free estimate and design
consultation
Our Services in Moore Park
Quality Tile Installation Services in Moore Park ON
Selecting a tile installer
We know that choosing a professional tile installer in Moore Park isn't easy. There are dozens of companies that advertise their services but you have no way of knowing which will do a great job and leave your bathroom or kitchen looking sleek and gorgeous and which will waste your time, money, and materials and leave you feeling eager to rip out the tile they've installed. Fortunately, Dream House Tile is one of the best tile installation companies in Moore Park and we have real results to prove this.
Advantages of choosing our tile installer service
Our company has been in the business for over 10 years, completing over 5,000 jobs in Moore Park ON.
All our technicians are highly skilled and can carry out tile removal, installation, and renovation projects of any complexity.
Our team has all the necessary certifications, licenses, and insurance to provide services in Canada.
We have dozens of glowing reviews from past customers and a 5-star average on Google, so you can rest easy knowing that you will love the result of our work.
Our team can install any type of tile, including ceramic, porcelain, mosaic, granite, marble, glass, and slabs up to 10 feet.
Our specialists can also help you select a suitable design for your bathroom space and pick out high-quality tile that will suit your design ideas and budget.
We have a portfolio with photos of our past projects on our website, so you can see the quality of our work for yourself and even get some inspiration for your own home. You can also take a look at our Instagram account where we publish even more photos.
Our company offers competitive prices to keep our services affordable for as many homeowners as possible.
Dream House Tile works in Moore Park, serving clients from Hamilton to Oshawa.
Every home renovation project requires a highly skilled and experienced team of tile installers. If you want to hire a team that will help you pick the right materials and can get the job done quickly in accordance with the highest quality standards, hire Dream House Tile. Call or email us today to discuss your project in detail and get a price estimate.

Frequently Asked Questions
Dream House Tile is a team of professional tile installers with over 15 years of experience. We serve Toronto and GTA. We are genuinely pleased to offer the most professional and consistent service in the industry to our clients. Our workers have the pride of ownership, and that pride reflects in our work and provides our clients a great experience.
We specialize in interior tile installation for residential and commercial projects in Toronto and GTA. 
Dream House Tile delivers top-notch solutions based on dozens of years spent in the tile installation field.
 • Residential & Commercial Tile Installation ✔
 • Bathroom Tile Installation ✔
 • Wall & Floor Tile Installation ✔
 • Kitchen Backsplash ✔
 • Fireplace & Feature wall ✔
Experienced with Porcelain, Ceramic, Marble, Granite, Mosaics, Glass tiles, Slabs. We are able to install any tile sizes up to 10 ft slabs.          
 Why to choose us ? 
 • Excellent reputation 
 • Competitive pricing
 • Qualified, certified professionals

These guys were amazing! Very professional and on time. Even stayed until 9pm on Christmas Eve so they could finish. I absolutely love my bathroom! I have recommended them to everyone!
Our experience with this company was awesome. Andrew started our project in 3 days after the first phone call and finished the whole project in 5 days ( over 400 sqf of tiling). Can't ask for a better quality and price. Thank you very much.
Excellent workmanship and customer service. I would definitely recommend to anyone who's looking for an honest, professional, reliable tile installer. 10 out of 10
Super professionals. Bathroom looks amazing, thank you very much.
Andrew did an excellent job. He worked with me to decide what exactly I needed. The final outcome was perfect and at a very fair price. I would definitely recommend working with Dream House Tile!
Very professional, quality work, clean job site and great price. Will hire again!
Very happy with end result. Was able to get them in to tile in a reasonable time frame when ready. No gaps in service. Andrew was quick to respond when I contacted him. Pricing was fair for quality work.
Thank you guys for a good quality work. Its even better than I imagined. Will call you soon for my next project.